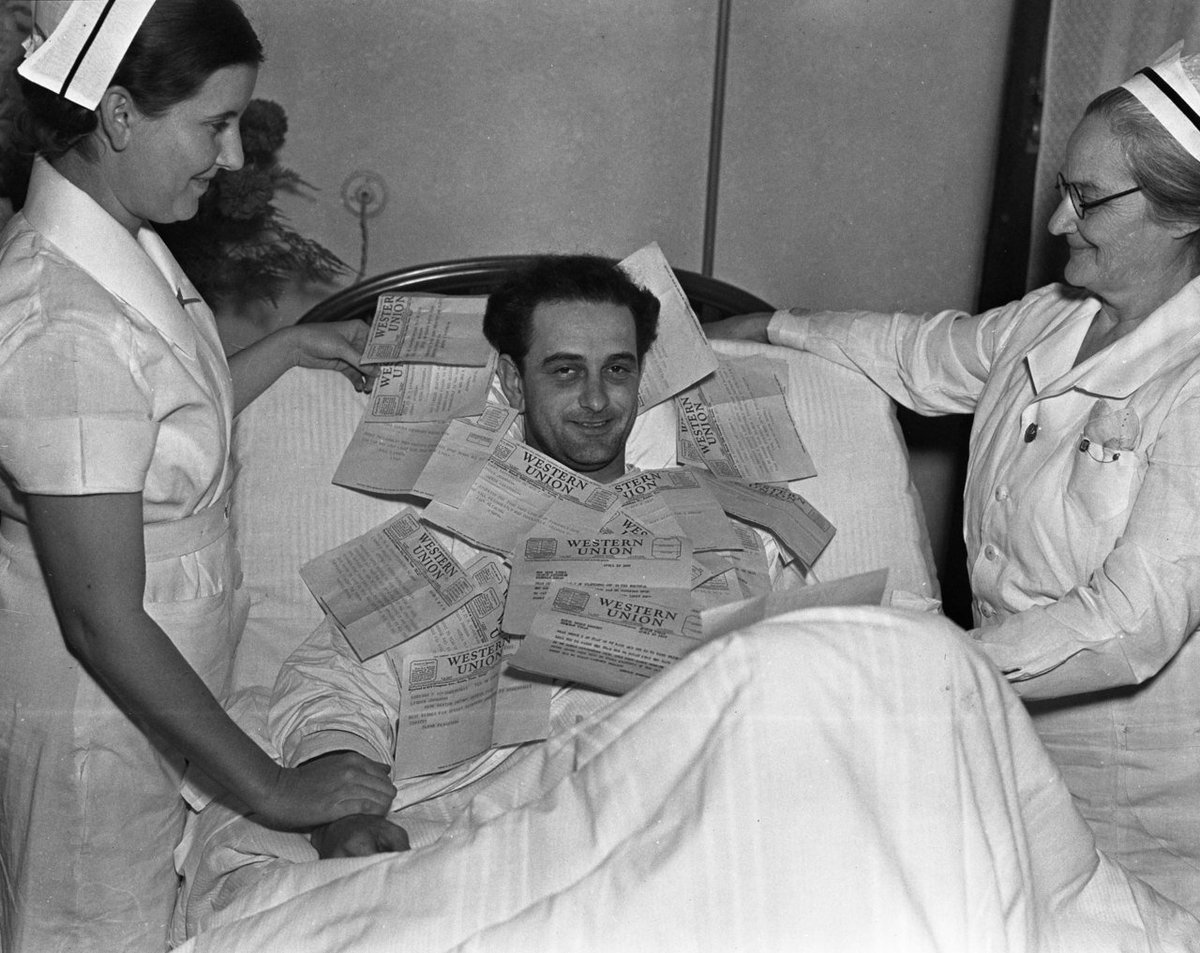 This is technically a music blog. Well, in reality, it's a semi-dormant catalog of ramblings about Young Thug. But because I've been at home practicing social distancing,  it is now a quarantine blog. Don't worry, I snuck some reviews in there for you at the end. Please see my depressing, yet chill quarantine playlist here.
You might say I have terrible timing.
Last Tuesday, March 10th, I woke up with a sore throat, I tried to convince myself it was allergies. I went to work and it never got better or worse. After work, I went for a run during which I felt fine, except for my throat.
Last Wednesday, I worked from home as the sore throat got worse.  Actually, everything got worse. The last time I left my apartment building was Wednesday morning to get cold medicine and continue to increase up my stockpile of food with pretzels and french onion soup. By the end of the day, I had a fever and a runny nose, and my head felt like a balloon. My condition deteriorated so much that my girlfriend decided she needed to leave her office, come home, and on the way buy a $70 dollar baby ear thermometer because CVS sold out of regular cheap ones because of the coronapanic. But I digress, she's the best.
Now, before you get alarmed, I probably don't have the coronavirus. I say "probably" because as you might be aware, I have no way of knowing because the United States has been woefully underprepared for this pandemic. I called the closest urgent care and told them about my symptoms. They told me that unless I had gone to China, Japan, South Korea or Iran recently or had been in contact with someone who had, I could not get tested. Of course, by that point, why should that really matter. I ride the DC Metro, which is a fucking petri dish, where on a given day all riders have the opportunity to be pushed up against another rider who might have gone to China, Japan, South Korea or Iran or knew some who had. ¯\_(ツ)_/¯
Of course, Wednesday was the day where shit not only hit the fan for me, but for all of us. While feeling like a human pile of garbage, I put on the only NBA game I could find between the Dallas Mavericks and Denver Nuggets after hearing that the Oklahoma City Thunder and Utah Jazz game was postponed. In the middle of the third quarter, ESPN comes back from the commercial break to announce that the entire NBA has been suspended. This is weird news to receive during an ongoing basketball game. I really wanted to see how Luka Doncic and Nikola Jokic were going to play thinking this might be their last game of the season. Are they going to play to their fullest because this is their Finals? Or are they going to phone it in because they won't be going to the Finals?
(It's worth pointing out what has already been pointed out countless times: I couldn't get tested for coronavirus. However, 38 professional basketball players in Oklahoma could get tested right away, who I can prove were not in China, Iran, Japan or South Korea in the same time that I wasn't because I have a TV. Also, Rudy Gobert is a big dummy.)
Thursday, I took a sick day because I still had dry coughs and a mild fever. I am not a napper and I did not nap. I just lied around, read and watched TV. While you may complain that I underutilized or improperly utilized my sick day, it did allow me to recover.
As the news started to flow that all sports would eventually suspend operations, I realized I was going to need to find something to put on while I was home 24/7. That's when I ordered NBA 2K20 on Amazon, while I still had the chance. If I can't watch basketball, I'm gonna have to make some basketball.
Friday, I continued to work from home after my office offered employees the option to work from home for the foreseeable future and, taking my cues from the experts, I went into full social distance mode. My workday breezed by, and that's when time started unraveling. After a few days in the confines of my apartment, my mind and body stopped working as they normally do.
I have the soul of a 60-year-old man. I often fall asleep around 10 PM, if I can make it. On Friday, it was suddenly almost 1 am and I hadn't even realized it. My girlfriend had to watch the U.S. House of Representatives vote on the coronavirus relief package (or, as she insist that I refer to here because some Hill staffer probably worked really hard on the name, the "Families First Coronavirus Response Act"), which they didn't get around to doing until 1 O'CLOCK IN THE FUCKING MORNING. We had to wait all day for this which meant we kept C-SPAN2 on from 5 PM to 2 AM. You haven't really had a quarantine Friday until you've watched two rebroadcasts of Washington Journal. (Also, at one point, we had to turn on Fox Business to see if Steve Mnuchin would talk to Lou Dobbs. While we're all concerned with coronavirus, Louie here is talking to the founder of RealNews.com or some shit about the Steele Dossier. We played over/under with how many times Lou Dobbs has been married with the line set at 2.5. I took the under. Lou Dobbs and his wife have been happily married for nearly 40 years. Good for you, Lou.)
Over the weekend, time just continued to ooze. I would wake up around 8 am and then the next thing I know its 1 pm and then its 3 pm and then it's 10 pm. It didn't matter when I started or stopped doing things because nothing would change and there was nowhere to be. To summarize, my weekend activities consisted of reading, watching TV and movies, playing video games, looking at Twitter, judging people who decided to have a social life on Instagram, watching TikTok, eating, listening to music, and occasionally bathing and changing my clothes.
(To the Instagram point: Please practice social distancing. Coronavirus is not a terrorist organization. You're not showing the virus you're not afraid by crowding bars. You're getting grandma sick. Also, St. Patrick's Day is terrible. I drink beer and wear green all the time. I might just do it tonight… Oh shit, I'm participating. Disregard. But if you're not going to socially distance because you just NEED to be around people, don't put it on social media for us to have a historical record of you being a jackass for the Hague Social Distancing Tribunals in 2027.)
The basketball-sized gap in my life was filled when NBA 2K20 arrived on Saturday, even if it was basketball where all the players are slightly dead in the eyes. I turned on my Xbox which I hadn't used in over six months. It turns out I am only slightly better at virtual basketball than I am at real basketball, which is only because virtual basketball has an easy mode. I lost pretty much every game I played. Just like in real life, I cannot correctly shoot a basket.
I even decided to do work over the weekend, which is not something I'm usually inclined to do. Nothing matters anymore! I can push something out of the way and then it's less time working the next day. Weekend and weekday are essentially interchangeable by the hour! I can be productive and unproductive at the same time!
At one point, my friend Mash facetimed me and I remembered what it was like to talk to a person who isn't my girlfriend or my family. We ended up talking for an hour. He gave me the report of what was happening across town.
To catch up on our timeline, I've spent the last two days working, reading and watching movies. I've also resumed practicing yoga because I'm going to need to start doing exercise if I'm not even going to leave my apartment for another several weeks.
I wouldn't say I'm thriving under the circumstances, but occasionally I feel unburdened by social, time and bodily pressures. And then I need to remind myself that people out there are suffering from this disease, struggling to keep bills paid and working around the clock to save lives. In these circumstances, and in really all circumstances, I'm incredibly lucky to have a job with regular income, housing, and food. I'm also lucky to have the best roommate/girlfriend to spend this time with and somehow we haven't gotten in a fight once. Quarantine is isolating, and it's important to remember what we can do to help our family, friends and complete strangers in this time even when we're totally separated.
What I've been listening to during my quarantine:
Lil Uzi Vert – Lil Uzi Vert vs. The World 2 (4/5) and Eternal Atake (4/5) – If Uzi releases an album every week during the quarantine, we will emerge better than we started.
Jay Electronica (& JAY-Z) [4/5] – A Written Testimony – Well, it finally happened. It took over a decade, but Jay Electronica got JAY-Z to record over half his debut album.
Porridge Radio – Every Bad (5/5) &  Soccer Mommy – color theory (5/5) –

For when you're feeling angsty that you've been inside for over a week.

Dogleg – Melee (3/5) – For when you're feeling angry that you've been inside for over a week.
Niall Horan – Heartbreak Weather (1/5) – I skimmed a Stereogum article saying that this was an improvement for Horan. I actually don't know if it is because I didn't listen to his last album, but this was generally bad. This album sounds like a  supermarket when people aren't fighting each other for chicken breasts and toilet paper.
Four Tet – Sixteen Oceans (4/5) & Sam Gendell – Satin Doll (4/5) – Very good albums for working at home.

Tycho – Simulcast (3/5) – Also good instrumental space filler, but the Tycho schtick is getting a little dry.

Don Tolliver – Heaven or Hell (2/5) – Don Tolliver, a Travis Scott associate, can apparently only sing one melody.
U.S. Girls – Heavy Light (5/5) – This album is great. It's funky sounds like it was recorded with a lot of people in a big room with wood floors.
What I've watched during my quarantine:
Outbreak – My girlfriend suggested two weeks ago that we watch Contagion, which is genuinely terrifying, especially given our way of life right now. Outbreak is not the same movie. Outbreak is cartoonish in a very 90s way. Outbreak is to Contagion what Batman & Robin is to The Dark Knight.
Little Women (2019) – My girlfriend's family suggested we all watch a movie at the same time on Sunday night. We picked Little Women, which we had seen around Christmas. It's a great film with great acting that's beautifully shot and a new twist on a timeless classic that makes both Jo and Amy more complex than previous adaptations. However, during our viewing, my girlfriend had to work because apparently there's still a presidential primary going on and I played a game on my phone the entire time while waiting for the movie to end so I could watch Westworld. Apologies to my girlfriend's family, we'll try this again. (I took a quiz, and if you're asking, I'm a Shoshanna.)
Yesterday – Mash and I watched this while FaceTiming concurrent viewings. It will surprise no one that this movie sucks. First of all, the romantic storyline drags on and ping-pongs too long (not enough smooching!!!). Secondly, the moral of the story is it's okay to plagiarize if you're helping preserve the memory of great work. Third, they decided to include old John Lennon. The main character just shows up at his house without explanation, then just starts insulting him for not being rich and calling him old. Oh yeah, and this movie is about The Beatles, and its big climax is set to a fucking Ed Sheeran song!
Love Is Blind –  Big Cameron and Lauren guy right here! LIB is captivating, but it feels much higher stakes than The Bachelor, but also more likely to produce results. I'm not done yet, but I can pretty much figure out whose going to make it and who isn't.
Westworld – I really hope this show is on an uptick. Could you tell me or remember what happened in season 2? I'm questioning the nature of my reality.
What I'm reading under quarantine:
Path to Power by Robert Caro – This is the first of five books by Robert Caro on Lyndon B. Johnson. It's 700 pages long and it is dense. I'm over 400 pages in and our friend Lyndon JUST became a congressman. He doesn't even become the VICE president in this book. It's really interesting while also being a slog.
Come back here tomorrow for more installments of my quarantine life.