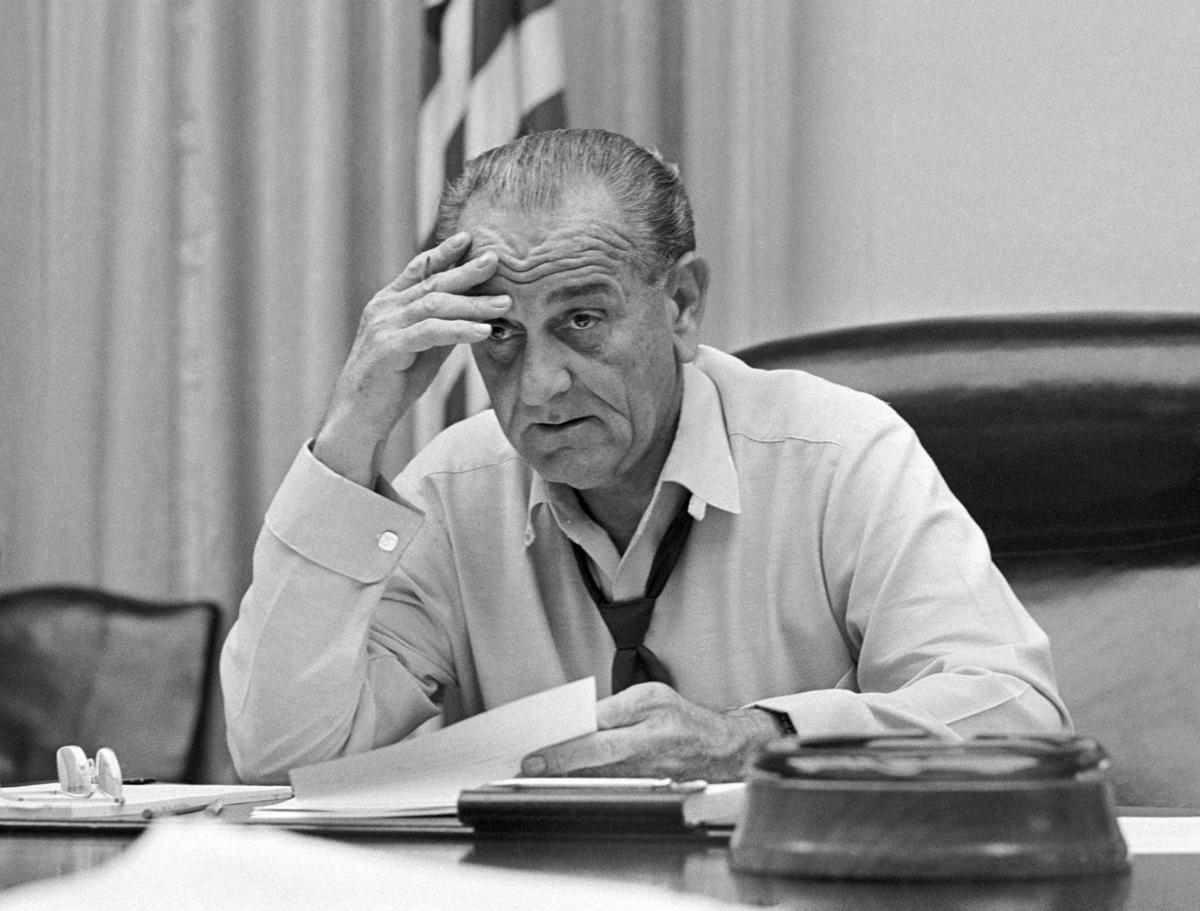 I really hope I haven't kept you waiting.
See, I was going to write the day after my last blog. But here's the thing. If I just tell you what I did day by day, it would be really boring. If you, like me, are working from home and practicing social distancing, recapping one day would not very noteworthy in our new quarantine reality. I'm not even sure the activities for one week are very interesting.
I have finally left my apartment. I had to run to the Giant down the street and my girlfriend couldn't go because of conference calls. Going to the grocery store is generally terrifying now. Everyone in the store was old. People just jumped out of corners and walked around willy nilly like everything's normal and we don't need to have a radius. Even the seven-minute walk to the grocery store didn't seem like it was more or less busy on the sidewalks for the middle of the day on a Thursday.
Besides a half-hour walk my girlfriend and I took on Sunday, my only escape from the apartment has been to the grocery store, which I assume has been a lot of people's escapes. I've started assuming a prepper mentality. I now have four cans of Pringles. You know, the base of the food pyramid, Pringles. I'm set on snacks.
I've started making a lot of video calls with friends and family. The thing is only some of these calls are with people I would normally see. It took pandemic for me to start FaceTiming my friends who I haven't talked to in months. I'm having group FaceTimes with my family and my girlfriend's family who live in Pennsylvania, Louisiana, Michigan, and California.
For those of us who are healthy and indoors, it is the greatest time in history to be quarantined. We have supercomputers that let us video call everyone we know, play fake basketball games, watch every movie and TV show ever made, and help us do all our entire job. Yet somehow, we find the ability to be bored.
I'll admit I'm getting stir crazy. A lot of the time, I feel like I can't focus on anything for more than a minute at a time. I'll put on a movie or TV show and abruptly scroll through Twitter and Instagram looking at nothing that piques my interest but I cannot stop. I've had to start convincing myself to be present, put my phone down and just exist in this strange, strange time in history.
I'm trying to adjust my expectations for this entire predicament. I'm not confident when this will be over, but I know it won't be soon. This will definitely not be over by Easter, just because the timing would be fantastic. They didn't postpone the Olympics because this will be over by mid-April. We need to be realistic. This situation fucking sucks. The scientific community is not even sure this will get better during summer. We might be socially distancing on Memorial Day weekend. But guess what?
People dying en masse can't even be considered something that "sucks." It's traumatic. We need to do this. The elected officials across the country need to take the appropriate measures and force people inside. Our priority has to be people, not fucking stocks. Yeah, the market tanked. People have lost their jobs and layoffs are going to continue.
We need to make sure people are not spreading coronavirus. We need to ensure those who have lost their income can continue to pay their bills and stay healthy. We don't need people sacrificing themselves for the stonks. Dan Patrick, a conservative talk show host, who moonlights as the Lieutenant Governor of Texas, claimed on the Tucker Carlson bow tie jamboree that the elderly should be willing to sacrifice themselves for the American way of life. I'm sure Dan here wants to hang out on the street getting coughed on so the Dow Jones Industrial average will get a 3% lift. That's totally something rational people would do for our one true god: the stock market.
I don't know who this abrupt rant is for, but whoever you are, start taking this seriously and act like a human being with functioning organs and a sense of empathy and treat this as an emergency. And as a human being who has experienced both the flu and a car accident, they're really fucking shitty even if you don't die. So stop acting like this is no big deal.
Anyway, here are some things I've been entertaining myself with.
What I've been listening to:
Blueface – Find The Beat (2/5) – Everyone forgot about Blueface. I saw a tweet that said his album came out last week, which no one was aware of.  I had an open mind, and until halfway through I enjoyed it, and then the schtick got old. This album isn't even absurdly long like most rap albums. It's just tired.
Yumi Zouma – Truth & Consequences (3/5)- Every song on this album sounds like it belongs on a forgettable teen indie romance. I can't put my finger on exactly what artist this sounds like but its some kind of sped up XX – Beach House hybrid. It sounds like music that plays at Urban Outfitters all day.
We were going to need artists to capture this moment in time. Thank you to Tom Breihan at Stereogum for sharing this.
Sada Baby – Skuba Sada 2 (4/5) – I'm just glad this came out so I could add "Slide" to my playlists finally.
The Weeknd – After Hours (4/5) – I've been tired of the Weeknd's schtick for a while. He isn't letting go of it on his fourth album, but at least he's tried some new styles with Kevin Parker and Oneohtrix Point Never. Also, "Blinding Lights" slaps.
J Balvin – Colores (4/5) – I'm really glad we've been experiencing a full-on crossover for Latin artists in the mainstream for the past few years. The English language should not be a barrier to entry for artistic commercial success in music or movies.
Father John Misty – Off-Key in Hamburg (5/5) – FJM put this live album out on Bandcamp with all proceeds going to the MusiCares COVID-19 relief fund. You don't actually have to spend money to listen to the whole thing, but please consider doing so. It's a fantastic live album and its essentially an FJM greatest hits.
Childish Gambino – 3.15.20 (4/5) – It's hard to keep track of which songs I liked due to the way this album was put out. It's a "vibes" album, which was perfectly timed for a springtime where we could go outside, but you know if you can get some natural light, same deal.
Young Jazz Giants – Self-Titled (5/5), Thundercat – Apocalypse (4/5) & Drunk  (4/5) – I went on a Thundercat binge because he's got an album out in two weeks.
Porches – Ricky Music (2/5) –  Forgettable. I just didn't want you to think I liked everything I listened to.
What I've been watching:
Fast and Furious Presents: Hobbs & Shaw – No offense to Jason Statham, but this movie should have been called Fast and Furious Presents: Hobbs. This movie is 90% about the Rock. Statham was there, but like he was really just sidekick to the Rock. I believe I've seen most Fast and Furious movies while doing something else, in this case, working, and I could tell you what happened even while half paying attention. Reviewing this film against the other Fast movies, it's justly in the middle, there was enough ridiculousness, but perhaps not ridiculous enough. Also, the bad guy was Idris Elba who had super strength because he was cybernetically enhanced, but I'm going to choose to believe coronavirus gives you superstrength.
The Today Show (Quarantine edition) – Christina is a big fan of the Today Show. I've now watched it every morning. The show is getting really weird. Savannah Guthrie is now sick and doing the show from her basement. Now, this is the correct precaution because Savannah is a delight, but if she put national treasure Hoda Kotb in harm's way, I don't know if I could forgive her. Hoda is in the studio conducting interviews while sitting on stools six feet away from various experts. Also, Stephanie Ruhle has been giving viewers very hollow financial advice.
All The Way – As I've said, I've been pushing my way through one of Robert Caro's tomes about LBJ. I watched this movie to keep up with that theme. Bryan Cranston does a great LBJ impression, but he's a bit short. Also, there's one scene where LBJ drives his car with Hubert Humphrey into a lake, but it turns out he has a duck-boat car because it was the 60's.
Hotel Rwanda – Great, powerful movie. There's a scene where Don Cheadle after coming across a mass grave is changing his clothes. He messes up, tries to laugh it off, and abruptly has a full-on breakdown. The guy just sells it. I thought he won the Oscar. It turned out it went to Jamie Foxx for Ray. I've never seen Ray, but Cheadle deserved the Oscar.
Frozen II – My girlfriend and I and two of our friends via FaceTime started this movie at 10pm after I ate a Reuben. I essentially napped through the whole thing. I couldn't decipher a plot. It turns out the people who actually paid attention couldn't find one either.
Little Fires Everywhere – I devoured this book over the holidays. So far, the show is pretty good. It does feel a bit like Big Little Lies because Reese Witherspoon is essentially playing the same character.
Brooklyn Nine-Nine – This is my guilty pleasure. Also, Andy Samburg has perfect comic timing.
The Simpsons – This is the TV show of my childhood. Actually, it's my belief that this is the greatest show of all time… if you exclude anything after season 10.
A lot of C-SPAN. I can tell you my respect for a speech on the Senate floor has really declined this week. Did you know if you're a senator, they'll let you be a cry baby about anything for 10 minutes?
What I've been reading:
Still Lyndon Johnson – Since we last saw him, Lyndon Johnson has cheated on his wife, gotten reelected to House, helped FDR get elected President for a third time and bring electricity to West Texas. I never claimed he was perfect.